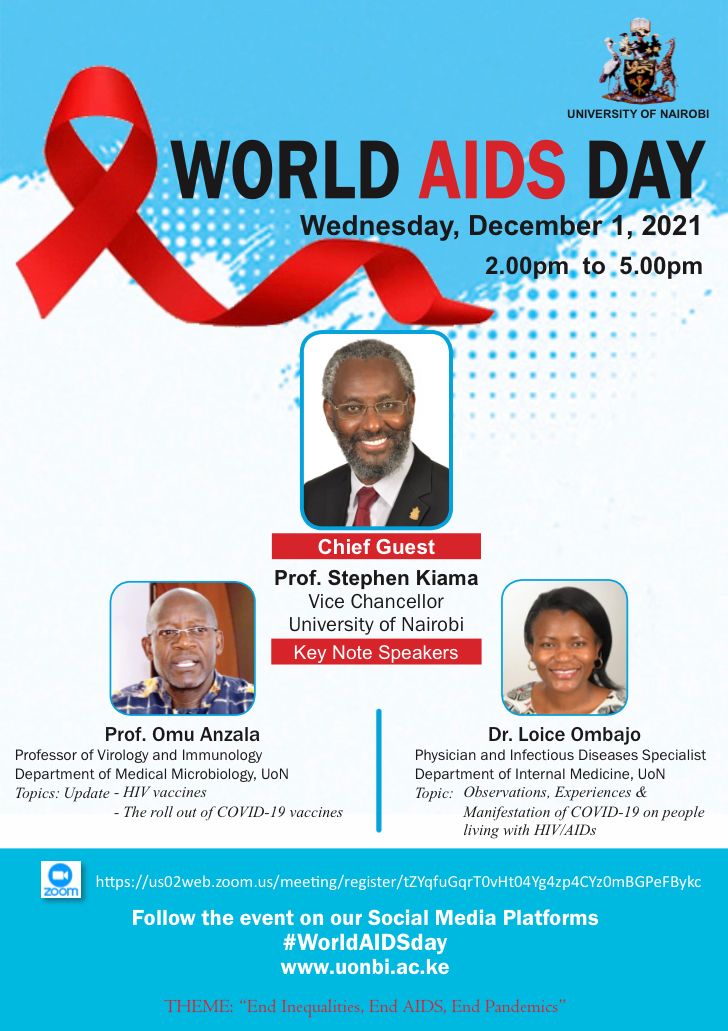 The University of Nairobi invites you all to join the global community in celebrating this year's World Aids Day on Wednesday ,1st December 2021 at 2.00pm-5.00pm.
The theme for this year's celebration is -END INEQUALITIES,END AIDS ,END PANDEMICS. The celebrations will be held virtually .
The Vice Chancellor ,Prof. Kiama Gitahi will be the Chief Guest. Prof .Omu Anzala and  Dr. Loise Ombajo from the Faculty of Health Sciences will give keynote addresses.
Kindly use the zoom  link below  to join the meeting.
https://us02web.zoom.us/meeting/register/tZYqfuGqrT0vHt04Yg4zp4CYz0mBGPeFBykc
See the poster attached for more details.